About Us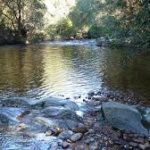 Bhundoo is a picturesque 140 acres property nestled in the Clyde Valley between Pigeon House Mountain and The Castle on the Upper Clyde River at Yadboro. There is over 1km of river frontage and spectular views of the Castle and Byangee Walls.
Surrounded by Budawang wilderness area in the Morton National Park. An area known for its bush walking trails and bass fishing, along with canoeing and swimming. There are collection of bush walking maps available from Bhundoo.
There are two self contained cottages each accommodating up to 8 people with magnificent mountain views of the Budawang Ranges.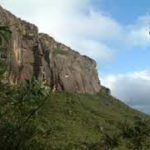 Bhundoo is Aboriginal for the Clyde River, which is 110 kms in length with an intensive catchment area.
From the headlands near Sassafras the river drops steeply from sedgeland meadows to boulder stewn rapids in the spectacular Clyde Gorge. Bhundoo is the first private property being 25kms from the head of the river at Yadboro Flat where the river is typified by long deep pools.
If you have any questions please don't hesitate to contact us.
We'd Love To Have You Stay With Us